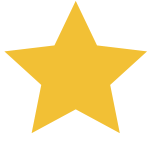 Hey, makers!
Interested in offering an exclusive to the Product Hunt community?  Awesome. :)
First, here are a few guidelines:
1. Make it special.

Offer a meaningful discount (if it's a paid product) or early access* not available to the general public.
2. Introduce the exclusive.

Your landing page should mention the offer (e.g. "Hello, Product Hunters! Get 30% off with code, 'PRODUCTHUNT30'").  Feel free to keep it simple, or get creative like our friends at Algolia (
https://www.algolia.com/cc/producthunt
).
3. It has to be new.
Like all posts on Product Hunt, the product must be new to the community. Sorry, no reposts.
*Unfortunately, we cannot accept TestFlight or limited release betas.  The product must be useable/downloadable immediately for everyone on Product Hunt.
Yes! Let's do this. :)